Dhamma Suriyo, Ilam Vipassana Center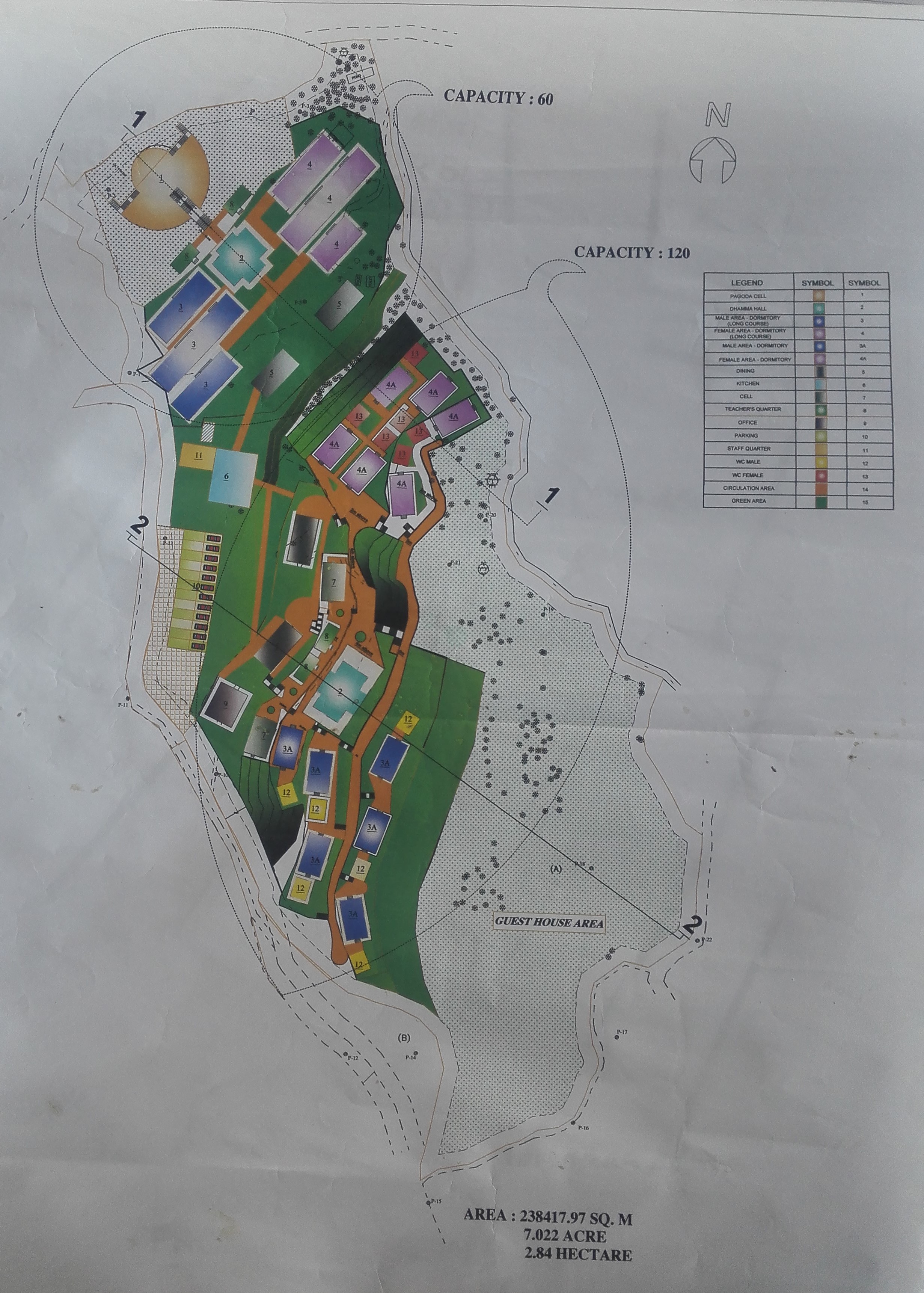 The land for the center was donated by old students in 2014 A.D. Ten-Day Vipassana Course started at the center from 2018. In addition, the center is conducting One-Day as well as Three-Day Vipassana Courses for old students and One-Day Anapana Course for Children. Annual course schedule is available in detail on course schedule page.
Construction of following infrastructure have been completed for Ten-day courses.
Meditation hall for 30 persons
Teacher's residence for a teacher
Male residence for 10 person
Female residence for 10 person
Dining hall (20 person) for both male and female students separated by curtain
Mini Dhamma hall for 10 person.
Kitchen & store room
Fencing net around the center.
A master plan has been developed for further construction of necessary infrastructures for 100 person, both male and female (for 10 day Vipassana Courses) and 60 person both male and female for long courses. Those infrastructure include Meditation halls, Teacher's residences, Kitchens, toilet, bathrooms. All these components are constructed from collected Dana from generous old students.
Interested old students can contribute directly in the bank account mentioned below. It has tax exemption status.
A/C No. 03415100197
A/C Name: Dhamma Suriyo Ilam Vipassana Center
Bank: Siddhartha Bank Ltd.
Branch: Phikkal Branch
Swift Code: SIDDNPKA